Agoraphobia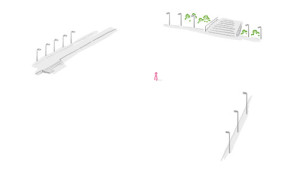 On this page, we would like to inform you about agoraphobia and give you an insight into how and under what circumstances a hypnotherapy at our practice in Berlin or Bavaria can be helpful for you.
About agoraphobia
What is agoraphobia?
Agoraphobia is an anxiety disorder. The persons affected by agoraphobia fear and avoid places or situations that might cause them to panic and make them feel helpless, trapped or embarrassed. People suffering from agoraphobia are afraid to leave home, they are afraid of crowds, public places and traveling far away from home or even traveling alone.
Agoraphobia is also a source of anxiety in department stores and shops, cinemas, subways, buses and planes. The idea is to lose control in public or in other places through a panic attack or (supposedly) dangerous physical conditions, without being able to escape, to experience embarrassment or to be too far from possible help.
Most cases of agoraphobia develop from a panic disorder.
When does agoraphobia occur?
Often, the fear of being at the mercy is unexpected for the first time. One drives underground as thousands of times in his life – and suddenly experiences a strong feeling of anxiety. Or you stroll in a good mood through a department store in search of a new summer dress and it seems to panic out of the blue. Once an agoraphobia has manifested, the symptoms are actually always in the situation. Even the thought of the anxiety-provoking situation then scares itself. Agoraphobia is often accompanied by several anxiety situations. First, you can not get into an ICE anymore, then you are overwhelmed by the fear in the supermarket and finally you do not even dare to leave the house. Without a treatment, a panic disorder with agoraphobia never actually disappears. In many cases agoraphobia is accompanied by another mental illness, such as depression, alcohol or drug abuse.
What are the symptoms?
In an agoraphobia, the symptoms are usually coupled to a so-called panic disorder. This is what people say when they have several panic attacks over the course of a month. The classic symptoms include shortness of breath, dizziness, chest pain, trembling, nausea, sweating or hot flashes. Actually, all symptoms that are rapidly linked to a heart attack or a similarly serious acute illness. And that's exactly why many people in a panic attack have the feeling that they are losing control of their bodies, going crazy or even dying.
How is an agoraphobia with panic disorder?
On the one hand, there is a genetic predisposition that increases the risk of such an anxiety disorder. In around eight out of ten people, however, the anxiety disorder is preceded by a serious negative change in life or a stroke of fate (death of a close relative, separation, divorce, loss of employment). But even larger positive life incisions such as the birth of a child or a new job can be triggers for an anxiety disorder. Even prolonged periods of stress, such as stress on the job or the care of a loved one, can – in the case of existing vulnerability – become the trigger of an agoraphobia.