Your hypnotherapists
Katharina Auer | Berlin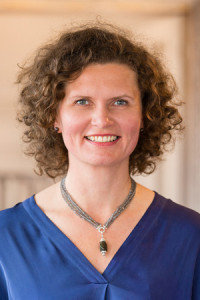 Katharina Auer was born in Estonia in 1975.
She studied intercultural communication in Germany, Ireland and Spain, and is a certified trainer and mediator in companies and organizations.
Katharina was trained at the Hypnos® Institute in Berlin and at the Center for Integrative Hypnosis in New York. She is a state licensed psychotherapist and health practitioner in Germany according to the Heilpraktikergesetz and a member of the Professional Association of Hypnotherapists e.V. as well as the IACT-International Association of Counselors and Therapists.
Parallel to her international activities as a trainer and hypnosis coach, she completed further education courses and workshops, among others. on the following holistic topics:
Meditation techniques (including Vipassana, Shaolin bronze bell)
Energy Work (EFT, Pranic Healing, Psychography, Ho'oponopono)
Qigong (Tian Gong, Dao Yin An Xiao, Tao Healing)
Hatha Yoga (including B.K.S. Iyengar, Bikram Yoga)
In addition to the therapeutic and coaching activities, she gives Qi Gong courses (according to the Tian Ai Qi Gong method), and shares trainings and workshops on holistic topics in German, English, Spanish and Russian.
See Katharina Auer in the videos below – in the first video in German, in the second in all her languages, and subtitled in German.
How can Ms Auer support you?
Feel free to use our contact form! We would be happy to hear from you.
Werner Reindl | Bavaria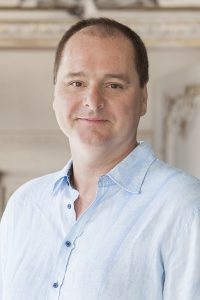 Werner Reindl was born in Weiden in 1963.
He studied pedagogy and speech science at the University of Regensburg, where he served as a student research assistant at the Department of Speech Science, and graduated in 1989/90 as a graduate pedagogue and spokesman. In addition to his therapeutic work, in 1991 he was appointed Lecturer in Linguistics at the University of Regensburg and held this position until 1998.
Werner Reindl also worked as a speech therapist and therapy director in rehabilitation medicine and in various clinics. In 1998, the speech scientist opened a practice for voice and speech therapy in Weiden and at the same time started his work as a communication trainer and coach for teams and companies in his own company "Partner for Success Communication".
Reindl completed several years of training in transactional analysis and hypnosis, hypnotherapy and hypnoanalysis. He received his hypnotherapeutic training at the Hypnos® Institute Berlin Hypnos® and at the Institute of Clinical Hypnotherapy & Psychotherapy (ICHP) Germany. He now works as an instructor at ICHP Germany. Since 2013 he leads his own practice.
Since 2013, Werner Reindl has been established in his own hypnosis practice. He has also acquired numerous qualifications in Hypnotherapy, Q !, EFT, Logosynthesis, Quantum Healing, NLP and Transactional Analysis.
Werner Reindl is licensed by the state to practice psychotherapy according to the Heilpraktikergesetz.
He is a member of the German Association for Hypnosis (DVH), the professional association for hypnosis therapists e. V., in the German Association for Speech Science and Speech Recognition (DGSS) as well as in the Professional Association of Speech Professions (BVS).
Werner is married to an American and father of a son.