What do we treat?
Therapy areas for hypnotherapy in English
We offer sessions in English for various therapy areas.
Here's an overview:
Anxiety disorders
(e.g. specific phobias, general anxiety disorders, panic disorder, PTSD)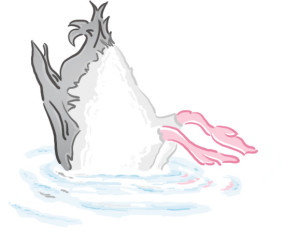 Our experience shows that hypnotherapy – the Hypnos® Method –  can provide an unusually fast and effective approach for relieving symptoms and complete healing for many people with anxiety disorders. Imagine anxieties as obsessive ideas.
Their origin can be discovered through hypnosis – e.g. using regression – and then reframed as a more helpful idea.
Learn more about our therapeutic approach when dealing with anxiety disorder, phobias, panic, PTSD here.
Depression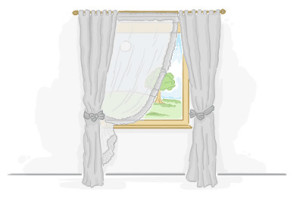 The hypnotic state in itself results in a distinct neuronal relaxation which has a positive effect on your general condition.
It also increases your suggestibility, so opening the way for you to access intensely positive, life-affirming, motivating feelings which you thought you had lost for ever.
Energy techniques such as acupressure tapping can release emotional blockages within a short time. In this way, energy flows are harmonised; long-term patterns can be broken open. Our experience has shown that in many cases, the change can be felt immediately.
(Learn more about our therapeutic approach when dealing with depression here in German)
Psychosomatic disorders
(sexual disorders, pain disorders, sleep disorders, psychosomatic illnesses)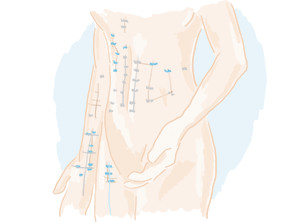 EHT® hypnotherapy enables the Hypnos® therapists to offer a wide variety of approaches to treating psychosomatic patients:
– Deep neuronal relaxation during the hypnotic trance can be a natural, effective way to promote the recuperation of the affected organism
– In disorders where pain symptoms are present:
Pain reduction and dissociation: deep recovery from pain and healing images of letting go of the body in pain can greatly improve the way the patient copes with pain and reduce the intensity of the pain itself
– Self-healing potential can be (re)activated in the body and the unconscious mind, promoting lasting recovery:
– The immune system, vegetative functions and metabolism can be directly stimulated by hypnotism. The number of immune-active blood cells can actually increase during the trance
– Modern energy techniques can harmonise energy flows and help release blockades such as anger, fear or shame
– Conflict-solving hypnotherapeutic interventions can relieve the pressure on the mind and thus on the organism – they can gently promote mental reorientation and maturing processes
– Guilt feelings, self-doubt and unconscious tendencies to self-punishment can often be effectively treated
Possible unconscious secondary benefits (advantages which patients gain in their environment through their illness) can be exposed and transformed.
(Learn more about our therapeutic approach when dealing with sexual disorders, pain disorders, sleep disorders, psychosomatic illnesses here in German)
Burnout syndrome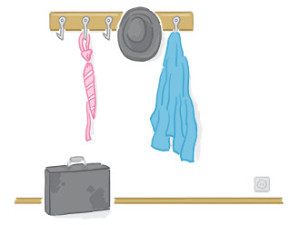 Regardless of how far the client's burnout has developed: EHT® hypnotherapy can in many cases provide an unusually quick and effective approach to relieving symptoms and complete healing.
The EHT treatment combines psychotherapy with learning extremely effective relaxation and centring techniques. This has a symbiotic effect, increasing the efficacy of both approaches, so the client gains increased security and stability.
Deep neuronal relaxation in a therapeutic trance state (often called 'healing trance'), mental re-ordering of effective beneficial suggestions and the remarkable efficacy of energy techniques in releasing stress and fear can all lead to lasting success.
Modern hypnotherapeutic interventions enable the clients to gently correct problematic self-references and to get rid of mental 'waste', so achieving practical and profound solutions to their problems.
The ability to hand over responsibility and so to take on responsibility for oneself is however the basis of the practical treatment context. Immediate relief must be guaranteed in order to integrate the success of the treatment in every-day life in the long term.
(Learn more about our therapeutic approach when dealing with burnout syndrome here in German)
Smoking cessation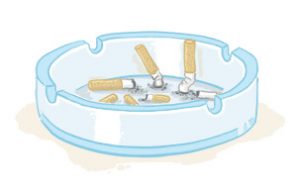 Have you had enough of coughing, cold feet and fingers, bad breath, poor fitness? Have you tried to stop smoking but failed?
Hypnos® offers smoking cessation in just one – though very intense – session. It lasts about 4 hours and profoundly dissolves the subconscious patterns and associations that used to create your craving. The habit of smoking is not being merely suppressed via suggestion, the Hypnos® approach instead turns you into a peaceful and content non-smoker. For that is who you are by nature.
The aim of EHT® hypnosis is to enable effective, compact therapies.
The therapy (smoking cessation sessions are an exception) lasts between one and no more than eight sessions.
Please note:
Which factors mean that treatment at Hypnos® would not be appropriate?

Contraindications
The clinical presentation is classed as psychotic, including e.g. delusions and/or hallucinations.
The clinical presentation is so severe that treatment in hospital is indicated rather than outpatient treatment
Sub-acute or acute suicidal tendencies are present
An acute intervention is necessary; i.e. treatment must begin immediately
Addiction (apart from nicotine addiction) is present
The patient is a danger to him/herself or others
A psychiatric, psychotherapeutic or neurological treatment has already been started and the doctor or therapist does not agree to the patient starting hypnotherapy
A seizure disorder is present, e.g. epilepsy
A disorder is present, the effects of which severely limit the active participation in the therapeutic process or the physical ability to relax (e.g. dementia disorders, severe hearing impairment, hyperkinesia, severe breathing disorder / particularly with coughing)
Severe, untreated heart and circulation problems are present
The client is not willing to be open and to co-operate
The client has no desire to change
How can we support you?
Feel free to use our contact form! We would be happy to hear from you.